Is my love genuine through the lens of white privilege?
Jun 04, 2020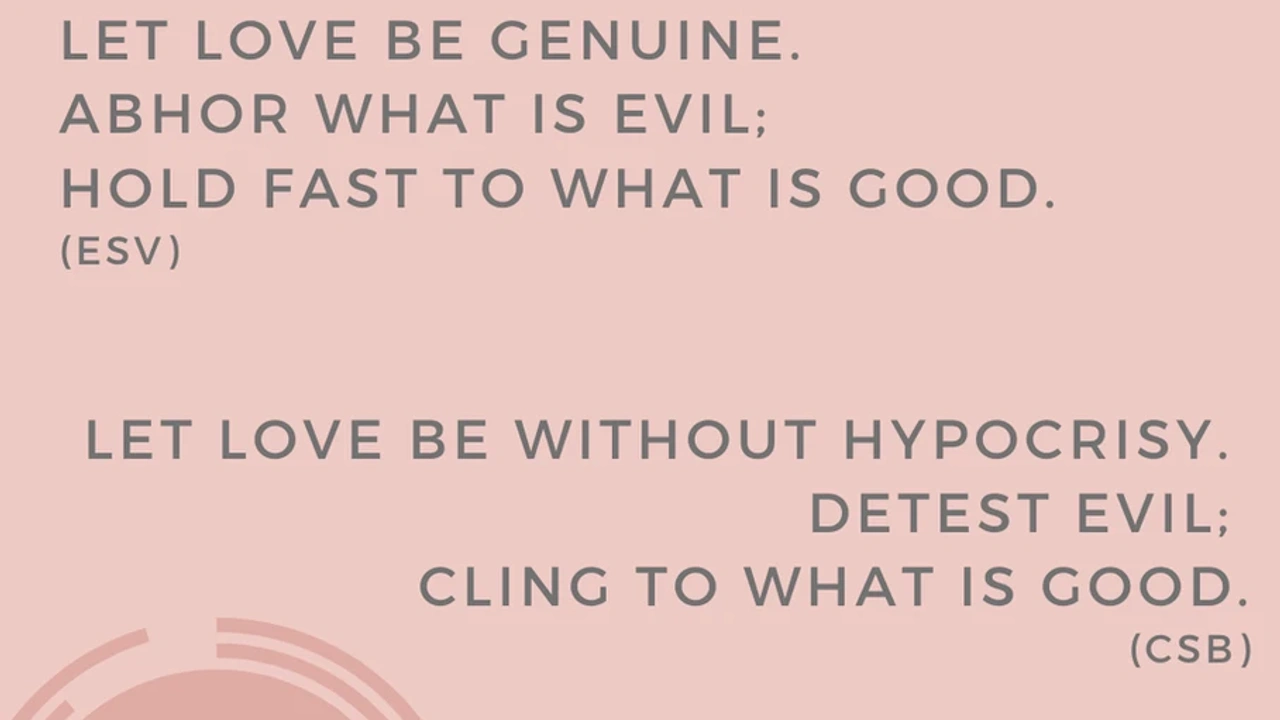 IS MY LOVE GENUINE THROUGH THE LENS OF WHITE PRIVILEGE?
I've been meditating on Romans 12 this week. Over the weekend, God kept impressing this chapter on my heart and thoughts. So I chose it for my weekly Bible Study that I lead over on my Facebook page (facebook.com/janine.e.lansing).
As I've been studying and writing it out and memorizing it, God has been challenging me with verse 9. Is my love genuine? Is my love filled with hypocrisy? Is my love based on who will see it and therefore filled with the desire to please man? Or is my love based on Jesus Christ and His love for me?
Yesterday, I chose to participate in #blackouttuesday because I don't have the words, but I'm trying to learn love.
Several of my friends on here joined me. But several did not because there are a lot of factors at play.
I don't know all the circumstances of George Floyd's death. On one hand, people are saying it's racially motivated. On the other, people are saying he was under the influence, among other issues that lead to the situation unfolding as it did. They say that should have an impact on how we view the situation.
I think it's much bigger than George's death. His death ignited a flame that is showing a brighter light on the current sin that is pervasive among us where one man treats another man with hate or disgust because of the color of his skin.
The truth is black lives matter. And if anyone disagrees with that, then I'm forced to think about the genuineness of their love.
If I'm honest, my mind and heart conflict each other regularly. I'm fighting against the words and thoughts of others, the white privilege that I was raised with, and my own feelings and thoughts. So I keep going back to God's Word. That is where I must look to for wisdom and understanding. And here is what God keeps showing me.
1 John 4:19-21 We love because he first loved us. If anyone says, "I love God," and hates his brother, he is a liar; for he who does not love his brother whom he has seen cannot love God whom he has not seen. And this commandment we have from him: whoever loves God must also love his brother.
Genesis 1:27 So God created man in his own image, in the image of God he created him; male and female he created them.
Revelation 5:9 (Speaking about Jesus) Worthy are you to take the scroll and to open its seals, for you were slain, and by your blood you ransomed people for God from every tribe and language and people and nation.
God created every person. God loves every person. Jesus died for every person. And He died while we were still sinners. Jesus died for me and Jesus died for George Floyd. Jesus died for you too.
I am only able to love others because God loved me - my ugly, proud, arrogant self. He loved me and gave me the power (because of the Holy Spirit) to love others. It's not on my own accord. It's not because I'm a really nice person or someone who understands and can empathize. I love because Jesus loves. Period.
Let's keep going back to the Word of God, where wisdom is found and where equality was created! Let's meditate there and after meditating, reading, talking with God, maybe then I'll have words to speak. Or maybe I won't...but I'll keep lingering with Jesus and waiting on Him for guidance. Would you join me?