4 Steps I Took Yesterday to Kick Comparison to the Curb!
Oct 17, 2020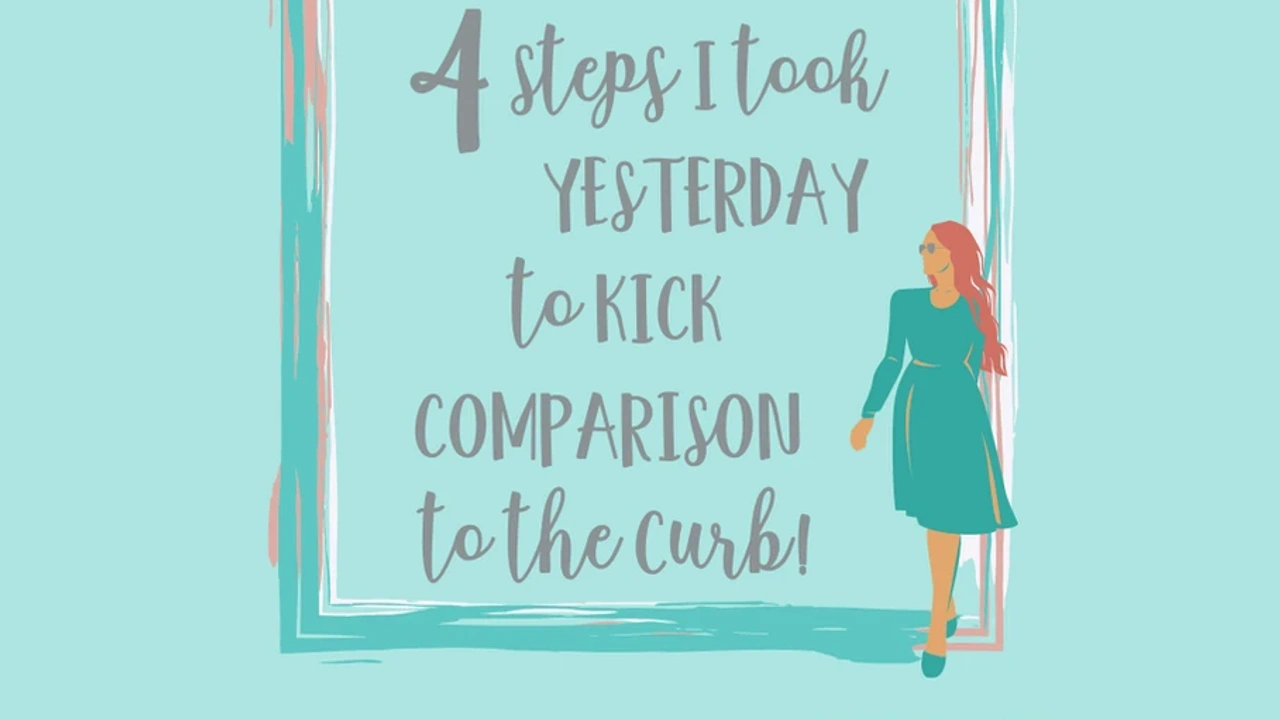 4 STEPS I TOOK YESTERDAY TO KICK COMPARISON TO THE CURB!
I struggled hard yesterday with comparison. It snuck in and replaced my joy with jealousy and discontentment.
Once I realized it, I took my first step to fight it: I began thinking truth.
I am grateful for what I have

I'm here to serve, not get recognized

I am content in Jesus

He is enough

He must become greater, I must become less. (John 3:30)

Take these thoughts captive Janine to the obedience of christ. (2 Corinthians 10:5)

I know who I am, a child of God, dearly loved, set aside with a purpose...my purpose, not someone elses (1 John 2:1, John 15:9, Isaiah 43, 1 Peter 2:9)
But the discontentment hung in there. It was not ready to leave. I became frustrated with myself because I know these truths...why am I still consumed with the fact that this is unfair and not going the way I desired.
So I took the second step: I prayed.
"God You told me the truths that I just echoed in my brain. Help me to believe them. I believe in You but my belief in these truths is struggling right now. Help my unbelief."
Then I went back to those same truths and took the third step: I said them out loud.
I reminded myself that joy is in the presence of God (Psalm 16:11).
Joy is not found in status or recognition or in account balances.
Contentment is not found in what that other person has.
Contentment comes when I know that I am doing what the Lord desires of me. Contentment comes when I know that I have the right attitude and perspective. Joy and contentment come with gratitude.
So I took the fourth step: I prayed again, this time thanking God for reminding me of these truths and helping me bring His joy back to the surface because He is enough. I reminded myself that He hears my cries and He sees my tears and that is enough. Knowing God sees me is enough.
I may receive my desired outcome someday, and I may not. But I will be content in whatever comes my way because I know that I am living in the will of the Lord. When things seem unfair, I will be grateful anyways. When things seem to go unnoticed, I will serve anyway. When the world knocks me down, I will have joy anyway.
Keep persevering friend! Keep speaking the truths out loud. Keeping inviting God into the battle. Because He really is the only one who can help you. We can't do this battle of contentment on our own. But we can do all things through Christ who strengthens us.
To God Be the Glory
--
Janine
#liveintheSpirit #lingerwithJesus #loveGodsword